OTT Apps : The New Era of Video Streaming with Social Media Components
The acronym OTT stands for Over-the-top. This convenient shortened little term focuses on the new delivery method of film and TV content over the Internet, done without the need for traditional cable or satellite pay-TV services. OTT apps offer a wide diversity of content thus creating an immersive and engaging experience for consumers. Due to this, there has been a remarkable shift in the media consumption behaviour and pattern of the consumer. The last few years have witnessed an acceleration in this shift.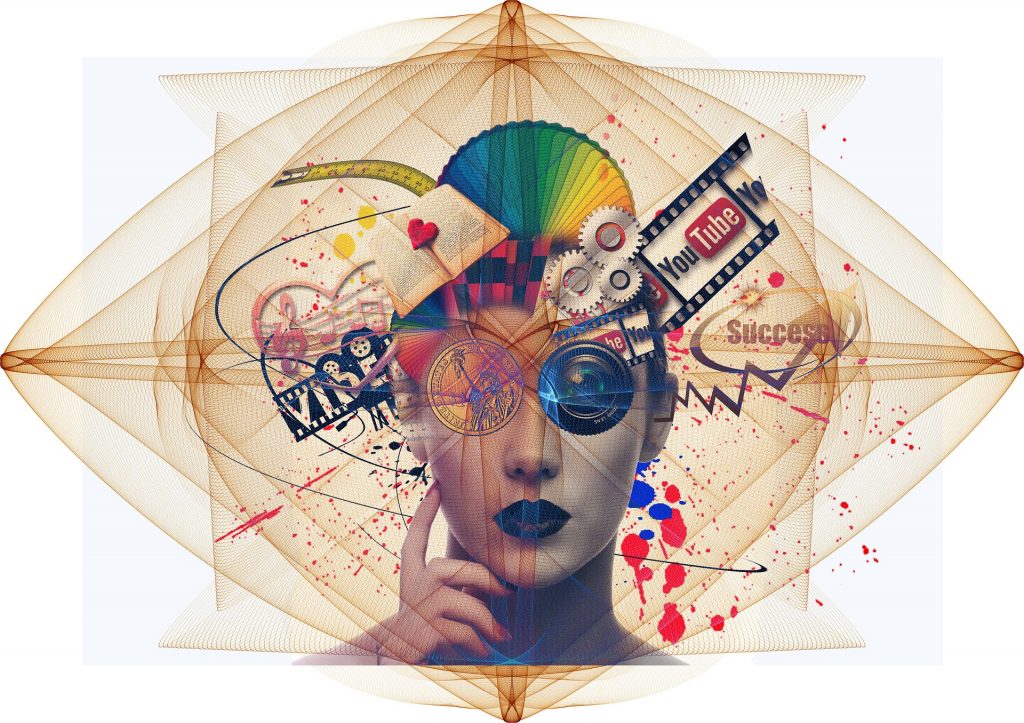 The rise of Over-The-Top platforms has changed how we create, distribute, and consume content. In the terms of the larger Media and Entertainment industry, OTT has a proven transformative impact. Revenue from OTT media is expected to reach 158.84 billion dollars by 2024. This is approximately more than double generated in 2018 that was 67.8 billion dollars. This service has been a witness to massive growth over the eight years. Revenues saw exponential growth from 6.1 billion dollars in 2010 to over ten times that amount in 2018. The 'Over the top' (OTT) video consumption has rapidly evolved globally over the last year.
According to an EY and FICCI report, titled 'Billion Screens of Opportunity', the OTT sector in India grew by 59%. From ₹13.5 billion in 2018 OTT sector is expected to hit ₹24 billion by 2021. With data availability and affordability of owning a smartphone, has resulted in growth in OTT consumption. India today tops the world in data usage at 9.8 GB per month. Nearly 3 hours a day being spent on their smartphones. Almost more than 30% of this time is spent on entertainment. OTT platforms have been constantly trying to create compelling content for consumers at price points that provide value.
'Billion Screens of Opportunity' – Introducing Social Media Components in OTT Apps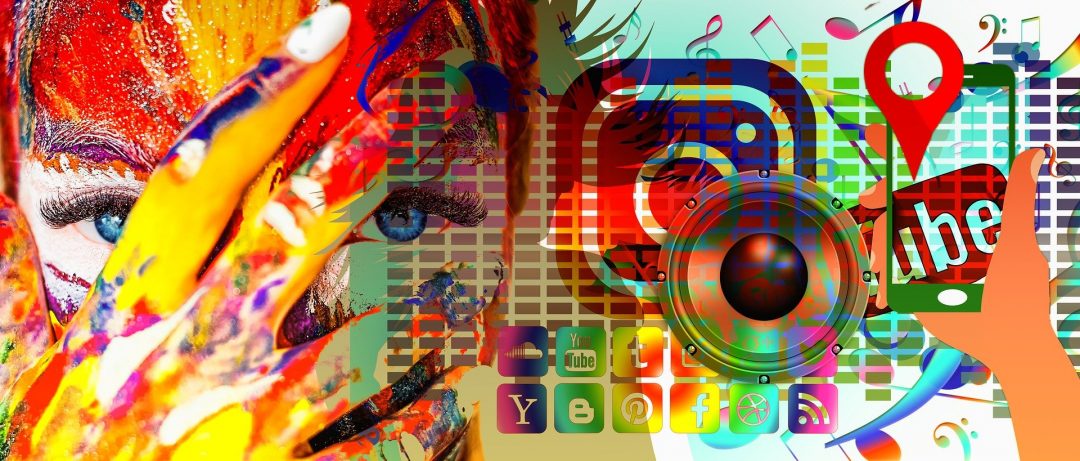 Social Media Apps have gone from being an entertaining extra to a fully integrated part of our daily life. More than half of the world now uses social media apps. Cheap data plans, affordable handsets, the increasing popularity of video services, and 4G networks have helped average data consumption per user in India to grow in terms of data consumption. Social media app users are now spending an average of 2 hours and 24 minutes per day multi-networking across an average of 8 social networks and messaging apps. What was once seen as a communications channel between friends now is a multi-billion dollar platforms. Astonishingly, this platform has an incredible influence on people's lives. 4.57 billion people around the world now use the internet. Among this 346 million new users have come online within the last 12 months.
Video consumption has been on the rise with a spurt in the number of OTT apps like Netflix, Amazon Prime Video, and other regional content platforms. Players are adopting aggressive distribution and pricing strategies, including sachet pricing and mobile-only packs. Even marketers know intuitively that the right type of visuals and videos are more effective in gaining engagement overall social media apps. The OTT services explosion has led to the emergence of distinct patterns of content consumption over the past few years. Content consumption has become rampant outside the house and went beyond the traditional television sets. The last two years have seen the rise of OTT apps as a medium of entertainment stupendously. In the fiscal year 2019, the revenue from subscriptions for OTT video platforms across India amounted to approximately twelve billion Indian rupees.
The Future Blend – FLYX, RAVE and Teleparty
Industry estimates indicated that OTT viewers spend an average of 24 minutes per session deciding what to watch. With more streaming services and content in the pipeline, the hassle is only predicted to increase. Discovering the right kind of content that suits your taste and choice has been an issue with consumers. The survey finds that amid so many options, consumers prefer to discover new content based on recommendations. 53% of consumers primarily discover new content based on recommendations from friends and family. Only 21% make the choice based on suggestions from the platform itself.
Acknowledging and addressing this issue entrepreneur Shashank Singh and Mayank Mishra came up with an idea for a unique app called FLYX. Another innovative approach to the amalgamation of social media and the OTT apps was introduced by Michael Pazaratz through his app called Rave. The year 2020 forced even the most popular OTT apps like Netflix, Disney Plus, Hulu and HBO to adapt to the demands of the users thus launching, Teleparty. Let's review the development of these OTT platforms defining the new era of Video Streaming with Social Media Components.
FLYX
FLYX is the first streaming social network. It helps its users discover what to watch and where to watch movies. The algorithm is designed5 to recommend shows depending upon the trending list, friend's suggestions and user watch history.
It is a cross-platform aggregator of OTT content on top of a streaming social network that helps viewers engagingly discover shows and movies from 100+ streaming providers including Netflix, Amazon Prime, Disney Plus, Hulu, iTunes, Quibi, Apple TV+, HBO, Fandango, CBS, NBC, and many more.
FLYX connects you with your friends and family and uses your taste to recommend content from your favorite providers. FLYX's unique algorithm provides quick and targeted recommendations by weighing users' viewing tastes as well as suggestions offered by their peers and content on social media. New York-based startup, FLYX wants to make decision-making easier and faster for viewers. This streaming-focused social network pulls content from 100+ OTT apps. FLYX aims to eliminate the requirement of googling for suggestions. The idea is to deliver a service that easily allows for discovering trending content. FLYX believes this will help to keep consumers updated with the latest, valuable content as per various social media platforms.
Features of FLYX
Users of the app can create fun stories about their favourite shows or can ask questions over the platform. They can let their friends know what they are watching in much fun and creative manner. App users can also post these fun stories to their Instagram and Snapchat accounts too. FLYX allows its users to watch and share trailers with their friends. One can also post trailers on their social networks.
FLYX users can create their watchlist on the go and add movies and shows in one central place regardless of where they are available. The app helps the audience connect with their friends to get recommendations based on what they are watching.
FLYX has recently introduced a Share List feature. The feature will enable users to share recommendations of movies and shows with their friends and family and across social media platforms in real-time, according to a release. The feature is available for both Android and iOS users. Users can create a share list by selecting their favourite movies and shows, giving it a unique name, and then share it in their groups. Users can share these lists on FLYX or any other social platform such as Instagram, Snapchat, Facebook, and Twitter. With the Share list, users can drop comments, tag their friends, add more movies or shows, and even use hashtags on their posts. FLYX in its beta version has already done justice to its motto of – Stop Searching, Start Watching.
RAVE
The Rave app lets you stream videos from Netflix, YouTube, and other sites along with your friends from your phone or tablet. Rave syncs up what you're watching so your group chat can message and voice chat with each other while whatever's playing unfolds on your screen.
According to the creators of RAVE,
"Rave combines the most popular mobile activities: watching videos, text messaging, and talking over VoIP. It's the world's first multimedia messenger app that allows users to watch their favourite videos in perfect sync. All this can be done while simultaneously socializing with friends in real-time. Powered by a millisecond-precise synchronization engine, Rave can transform a collection of phones into a speaker system, or power international karaoke parties."
Rave is based on the concept of bringing people together around the media they love. The form of media may vary from binging Netflix together or listening to music with friends. Creators of RAVE believe experiences are better when shared. Focusing on our habit of texting, this app lets users chat by voice while enjoying content from YouTube, Netflix, Vimeo, Reddit, Google Drive, etc. The ability to combine your phones to create an instant speaker system has made it so popular among youngsters at the party. Like any other social media app, RAVE also focuses on connecting users with friends and people afar. One can watch movies and shows with their friends or join public raves and meet people from around the world. Rave is a media app like no other, seamlessly connecting users on iOS and Android because together is the new alone.
Teleparty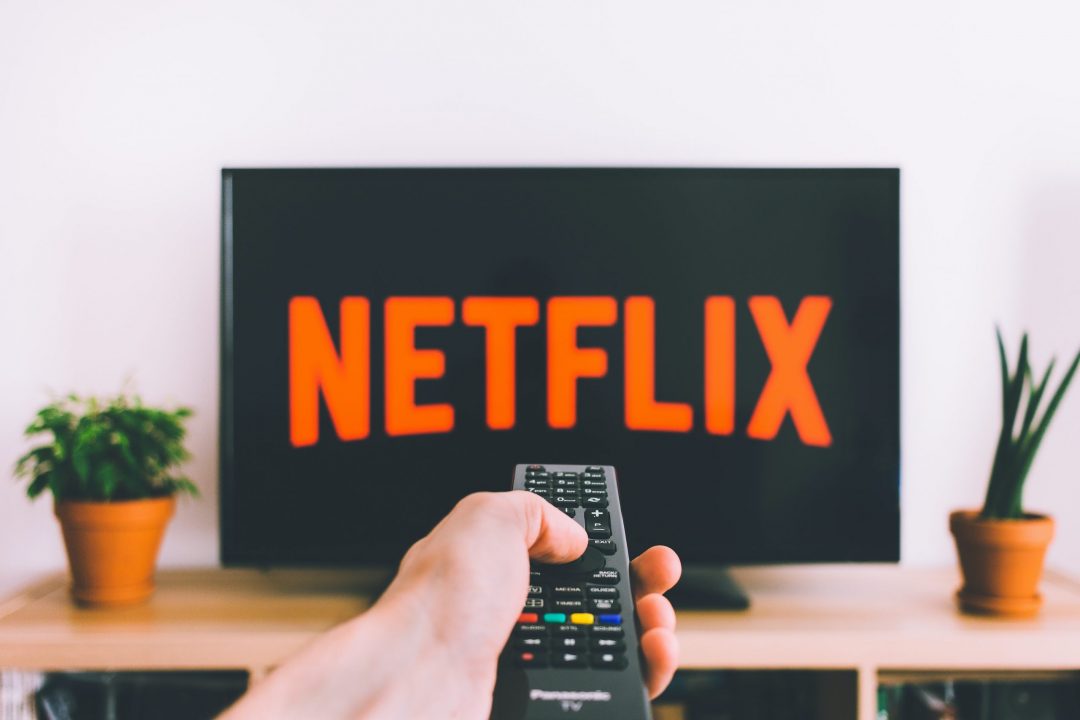 Teleparty (formerly Netflix Party) is a new free tool introduced by Google Chrome considering the extended lockdowns and the current state of the economy. Any user with their own Netflix account can install the Teleparty chrome extension on their desktop or laptop devices. With social distancing being advised profusely such OTT advancement seems to be the next normal for the world of entertainment.
The extension allows users to stream movies and TV shows together with their friends on the OTT platform. Teleparty party allows anyone who joins the party to pause, play, fast forward and rewind the movies, so everyone is always on the same time frame. It also allows members of the group to chat and discuss a movie or a show that they are watching together in a side chat bar. The Google extension lets users socialise by watching movies and TV shows together online. Teleparty believes in expanding the horizon to deliver a fun, relaxing experience that is beyond the realm of Netflix.
Insight into an MVP of OTT Apps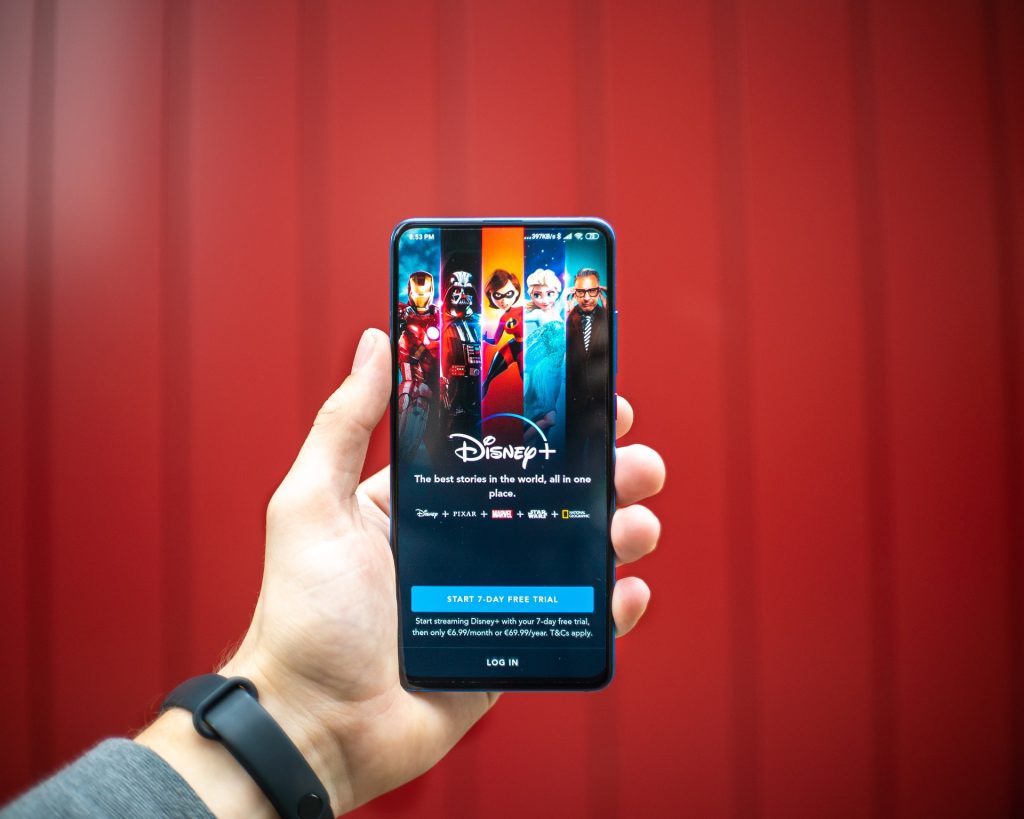 OTT Apps have started a revolution by allowing you to instantly stream the videos. In the age of Netflix, this on-demand environment the bar for video streaming have been raised high. OTT in itself has managed to grab the utmost attention of users, developers and authorities who understand it's true potential. OTT industry is estimated to grow into a 120 billion dollar industry by 2020. The growing attraction of people towards multiscreen is bound to impact the market in the coming years. Many screen users who have invested in OTT apps have seen a 20% to 30% Increase in their audience and revenue in short time frames. This majorly happened because they took themselves out of a small desktop-only market into a much bigger OTT market by developing mobile apps.
Broadening this whatever, whenever and wherever experience, developers today have an opportunity to develop a significant application along with a business model. Integrating components of live streaming and social networking apps can transform users video streaming experience and would prove to be a significant shift in mindset and approach. As the video service market becomes increasingly competitive, the secret of a successful video service offering is to remain flexible. Establishing a successful business depends on adjusting in line with changing consumer expectations and market conditions. To do this, it is wise to take a core approach and redefine it by user desiring product.
OTT Apps Supported Devices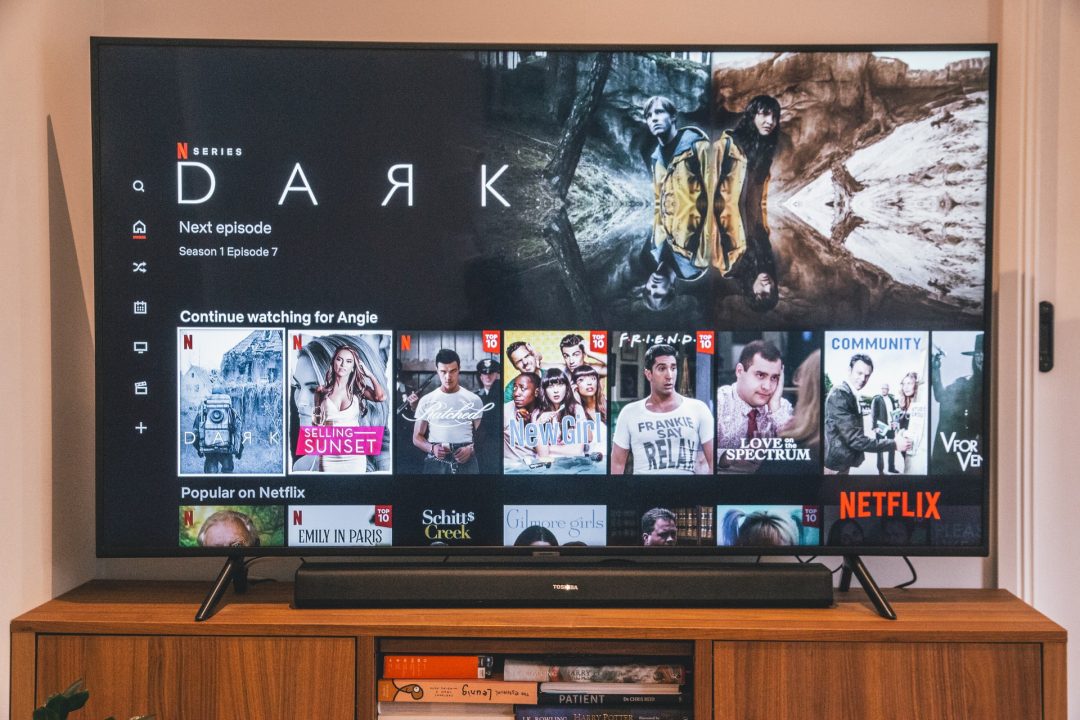 The ability to watch content as per your convenience on your desired screen is what gained OTT the initial fame. An Internet connection and a compatible hardware device are all that users need today to access and stream desired video content.
Mobile and Tablets: Downloading OTT apps from App or Play Store on your device to stream on-the-go.
Desktop: Accessing OTT video content from desktop-based apps or web browsers.
Smart TVs: Examples for such include PlayStation, Chromecast, Xbox, Apple TV's, SmartTV's, FireStick and MORE. Smart TVs are what we truly consider true OTT devices.
Features in your OTT Apps with Social Media Component
Signing Up
An easy signup option, through social media account like Facebook, Instagram etc. This allows the app to discover trending content and provides quick and targeted recommendations. All this is done by weighing users' viewing tastes and suggestions offered by their peers and content on social media.
Search
Ability to search particular content without having to stream aimlessly. This improves the efficiency of the app by saving time. It is must-have for OTT Apps. The option may offer the ability to filter and segregate options as per the need of the user.
User Profile
This feature of the OTT apps that will connect with the user elegantly by managing their content and information. It will deal with keeping the track of the watch history and the preferred payment and multiple screens in the app option. OTT Apps with Social Media Components may also integrate the ability to form groups within the app itself.
Watchlist
Every OTT application should have the Watchlist functionality. It is similar to a "Wishlist" option on a shopping app or "Watch Later" option on YouTube. Users can just separate and make a list of videos they wish to watch later.
Push Notification
This part of the application would follow up on the video the user is watching. It will send a push notification if there is any update regarding the watched or similar content.
Multilingual Content
OTT players are witnessing a high demand for content in local/regional languages. In a country like India where more than 121 languages been spoken, regional content can bring in a vast amount of app users. According to industry estimates, 75% of new internet users will be from rural India and these users will consume data in local languages by 2020.
Easy Share
The feature will enable users to share recommendations of movies and shows through various messaging apps. They can also share what they are watching with their friends and family across social media platforms in real-time.
OTT Apps – Stop Searching, Start Watching.
A modern-day saying suggests, "The true power of social media is influence."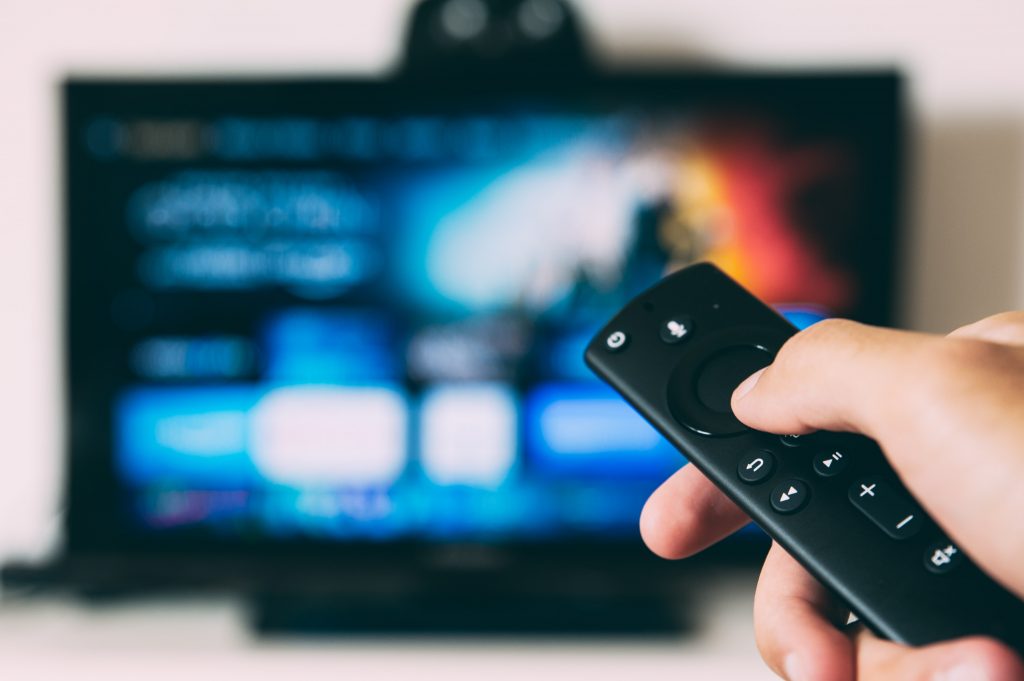 Incorporating and encouraging Social media engagement has a prominent impact on the way people consume content. OTT platform that provides hassle-free integration of social media sites will quickly make a place for itself as an easier way to view content. Integrating all major social media platforms provides scope for more engagement with viewers. Social media sites have a vast number of potential consumers that can easily be introduced to the world of online video streaming platforms along with human interaction. OTT apps can allow consumers to sign up on their app/platform using the credentials of their Facebook, Instagram, Google, or any other social media accounts. This provides simpler and faster access to your audio/video streaming content.
The young audience loves this ease when it comes to entertainment. Viewers, especially the youth, expect the same kind of interaction and feel of a community that they experience in other social media activities. With a saturated content market, Streaming Entertainment Provider needs to use social media to your advantage to grow.
Social Media Apps alongside OTT Apps will thrive by establishing themselves as the Hybrid Advancement within the Online Streaming World. To establish such a popular monetized app within the market one needs to understand the Philosophy On Building a Social Media Apps. The start of an established app begins with one unique idea and well- thought business model. YatiLabs excels in executing their client's complex ideas with ease and elegance. We work closely with our clients to define, design and develop transformative user experiences. To reach out to us, you can easily book a free consultation with our business experts. We look forward to discussing the future with you.